DEDICATED | EXPERIENCED | RESULTS
When choosing a firm for your real estate needs, these attributes are critical. And they are the foundation of U.S. Delta Realty's long tradition of services and success.
U.S. Delta Realty is a Tempe-based company.  Our firm specializes in areas of residential real estate – helping individuals buy and sell houses as well as those with greater needs of investing in income-producing properties.  Our years of experience and knowledge of the current Phoenix metropolitan area real estate landscape will help make you an informed investor when it comes to make your investment decisions.
Our commitment to quality and service has made us the trusted firm of many buyers/sellers/investors.  They have counted on us for excellent service and professional results.
We will not rest until you achieve your goals.
Chuong Tran, MBA
Designated Broker
WHAT OUR CLIENTS SAY ABOUT US
Nhan Nguyen, Business Owner, Phoenix
My family met Chuong a few years ago when we were planning on moving to AZ. We were unsure of which city to pick and how the market is in AZ. Chuong was on top of everything and helped make our move stress-free. He knows the market well, and his price comparisons are on point. He found my parents their dream home, with an immediate equity of $60k at closing. Recently, he found another great home for me to raise my little family in the Tatum Ranch community of Cave Creek.
Everyone knows the market in AZ is very competitive, but Chuong made the process very simple for both of our purchases, and he will go out of his way to make sure we come out on top with our offer. The showings are always on time and very organized. If I was to buy or sell another house down the road, I would only go with Chuong and US Delta Realty, knowing that I was in good hands. Thank you, Chuong!
Hang Tran, Investor, Gilbert
We got our house sold for the highest price ever in our development with the help from Chuong Tran of US Delta Realty. Chuong's in-depth knowledge of the real estate market, strong work ethics, combined with effective communication helped deliver multiple offers with above asking price for our listing! He stayed in constant communication for the entire process which helped alleviate my anxiety, as selling a house can be one of the most stressful event in life. Honesty and professionalism were from the start to the end. We couldn't be happier and will definitely work with Chuong and his team again in the future.
Anh Vu, Investor, San Jose
My son attends school in AZ and needs a long-term place to stay. Since we're from out-of-state, I called Chuong to ask for his help. It didn't take long for him to find us a sweet home that would also meet our criteria. My family loves it. Throughout the process, I find that Chuong was very professional, responsive, knowledgeable, punctual, had good communication skills, friendly, and was caring. He worked quite well with us and accommodated our needs, being out of town and such. I was pleased with all the professionals to whom he introduced us during the purchasing process. From the escrow officer, the loan officer, the home inspector, and the contractors, all were pleasant, professional, and easy to work with. Chuong's willingness to share his knowledge, his research findings on various locations is well appreciated.
I highly recommend Chuong for your real estate needs and am looking forward to working with him again soon, on another project.
Thank you, Chuong, for helping make the process as smooth as possible. We know it took effort and planning on your part for it to be that way. Domo arigato gozaimasu (this is all the Japanese I know, by the way.
Thang Phan, Investor, Mesa
2021 was a tough year for obtain more properties for our humble rental portfolio. Regardless "all wars", Chuong had successfully helped us to get 2 houses to add onto our portfolio. Thanks Chuong!
I would highly recommend Chuong to any potential buyers/sellers. You'll be all set with his professionalism & dedication to his client's benefit!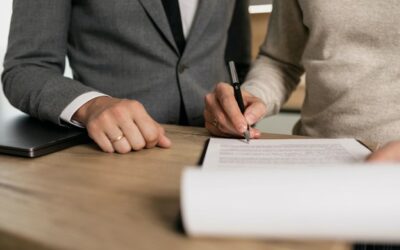 Photo via Pexels By Suzie Wilson Buying or selling a home can be an arduous undertaking, especially when it comes to...
read more