Why Use An Experienced Agent
So you are thinking about going solo (without representation from a real estate agent) in buying your first home?
Nine o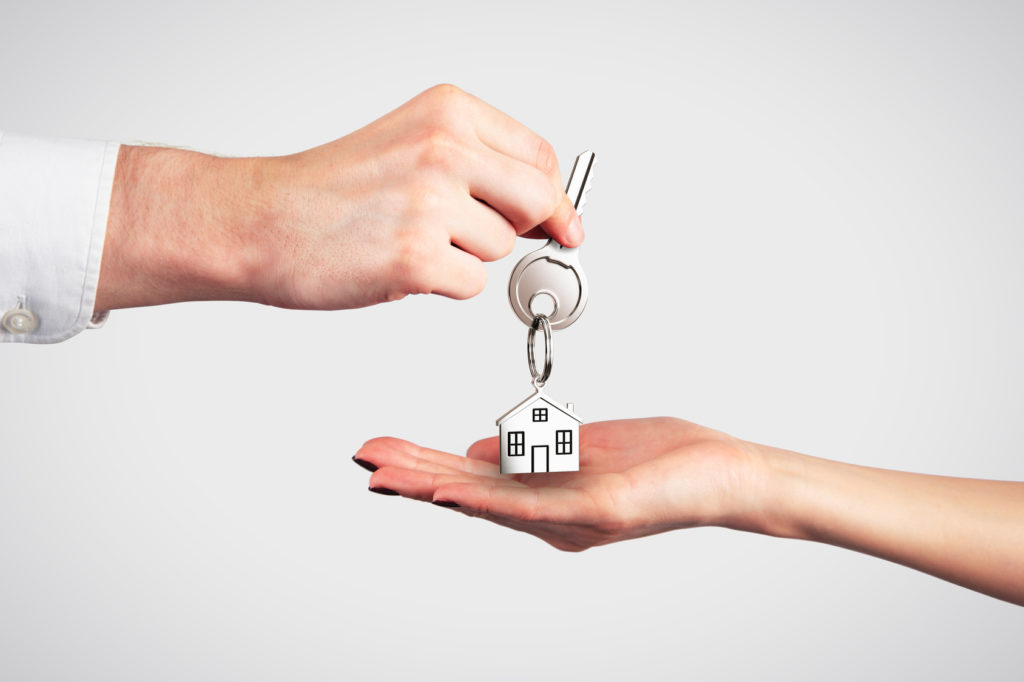 ut of ten reasons home buyers want to go solo is (they think) they could save money – sellers would reduce the sales price by the amount they are supposed to pay the agent (at least the buyer's agent).
It's a logical thinking, but the world does not always work that way.  The buyer always wants the lowest price possible, and the seller (and her agent) want to sell the house at the highest price possible.  And how do you, the first time home buyer, know where you and seller can agree on the price (and terms) so that you could buy her beautiful house at that corner of your dream?
There are some pros and cons when it comes to buying a house without an agent (we are assuming an experienced and ethical agent – one that truly cares and represents your interests in the entire process, not just the commissions).
Pros of Going Solo: 
The only reason we could think of for your decision to forgo an agent's representation is a possible price reduction from the seller when you buy from an unrelated party (we will discuss about buying from a relative or your trusted neighbor below).
Instead of 3%-4% of commissions paid to the agent, the seller may reduce the sales price by that amount when selling it directly to you.
You, as a buyer, may be able to get a price reduction if you could buy directly from a For Sale By Owner (FSBO).  Yes, the reason that we have FSBO's is the very reason you want to go solo – avoiding the commissions paid to agents. 
In the last couple years, technology has been a major leading force that helps create an illusion that buying and selling houses are easy and buyers and sellers can do it themselves.  Companies like Zillow, Trulia (was acquired by Zillow), Redfin, etc, have spent considerable resources to convince public that their websites offer all about real estate selling and buying that you need. 
Cons of Going Solo:
There are numerous challenges that you need to consider before embarking the solo route
Are you ready to immerse yourself in learning all the applicable state laws and regulations in real estate to better protect yourself?
State laws, at least those of State of Arizona, are designed to protect all parties in transactions – buyer, seller, mortgage officer, real estate agents.  The laws and regulations in Arizona change frequently.  And you should be familiar with them before deciding to represent yourself.  Buying a house is a major investment of your life and you may not want to take it lightly.
Do you know you need to get pre-approved before going out searching for a home of your dream? And do you know where and how to find an ethical and professional mortgage officer to help you?
Some buyers walked into our office and wanted us to take them out to see listings, without knowing the sellers only dealing with serious buyers – those who were already qualified by the bank.
We also work closely with a network of mortgage officers, who have a proven track record of their ability to obtain the best rate and get the loan closed sooner or on time for our buyers.
Buyers in general are advised to shop around for their mortgage, but do you know how to assess the qualifications of a loan officer?
Are you ready to spend considerable amount of time to search for your dream home online on your own?
One of many frustrations with those websites like Zillow, or Redfin that we usually hear from our buyers is the listings are not updated regularly.  Some clients spent on average two, three hours at night (after their long day at work) on research, hoping to spot a good deal before everyone else, only to find out they had been sold (some of the listings seemed to "live" on those sites forever and still showed 'Active' status).  This, we advise our client, is a fruitless activity.  (Some of them learned the lesson very quickly).  Almost all listings (except the FSBO ones) on those websites come from local MLS.  And we, agents, have access to MLS and are the first ones to know what is available or not.
Some buyers resort to driving around in neighborhoods they like, hoping, again, to spot a "good deal" before everyone else.  This approach may work when the seller is a FSBO.  But you, as a buyer, need to be prepared to deal with a potentially experienced and knowledgeable seller.
But driving around to find "good deals" has its limitations.  How long and often do you plan to drive around in neighborhoods that you like? 
Also the moment you see the "For Sale" sign up in someone's front yard, the listing may already be seen by millions of people who have access to Internet.  Listing agents are not allowed to drag posting the listing to local MLS like they were used to; and the ethical and diligent ones will not wait to do so.
Are you ready to handle the negotiation with the listing agent and navigate the process as your own agent?
Listing agents are usually wary of dealing with buyers, who want to represent themselves in transaction.  It's just an extra level of work or handholding that listing agents have to do without a certainty the deal would close.
The challenge of negotiation is related to the challenge a. above.  You need to really read the contract form and understand its meanings and implications and consequences before you sign on the dotted lines.  You need to know a reasonable value to start your offer to avoid the listing agent's not taking you seriously.  Should you rely on Zillow's Zestimate for your offer?  It may not work if the house has just recently gone through a major remodel and the sellers think you are jut lowballing.
Do you know how much earnest money to put down in your offer?
Do you know whom to contact to arrange the house inspection?  What do you do after the inspection?
One of the tricky things in home buying is the timing of activities during the entire process.
Yes, you might not need an agent if you buy from
A relative or a trusted friend: you have been to their place and know quite well issues with the house and amenities the location offers.  You and the seller can quickly agree on a price (usually below the market price if the seller is willing to reduce the price).  You and seller do not need representation in the deal.  However, if you need financing, your lender still requires an official appraisal before lending you money.
A seller: if you have insider knowledge of this seller's house.  This approach requires you follow the market closely and know when good deals present themselves.  The seller could be someone who lives on the same block with you and may/may not know you well but want a quick close.  They don't have their agent and don't want you to be represented by an agent.  Most of the time these sellers would want cash for their house, but some are willing to work with finance buyers.
http://www.hpuriageplus.com/importance-of-finding-the-right-mortgage-broker/