CHUONG TRAN, Designated Broker
Chuong Tran is Designated Broker and founder of U.S. Delta Realty.  U.S. Delta Realty specializes in residential real estate, especially in the area of investment, in Arizona, but is focused mostly in East Valley cities like Scottsdale, Tempe, Chandler, Gilbert, Mesa, and Queen Creek.
Chuong brings over 10 years of extensive experience in financial and commercial real estate investment analysis.  Prior to founding U.S. Delta Realty, Chuong worked as financial/real estate analyst at different financial and commercial real estate companies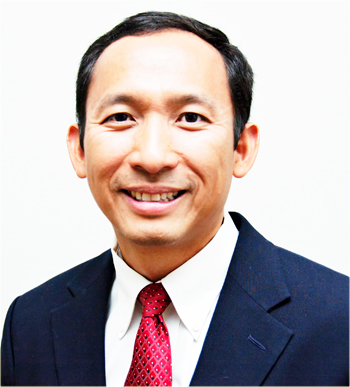 , ranging in size from a dozen employees to Fortune 100 Companies.
Seeing a lack of proper guidance and assistance from real estate professionals to help individual home buyers/sellers or real estate investors, Chuong founded U.S. Delta Realty to share his knowledge and experience to help individuals make better informed decisions.
Besides work and family, Chuong enjoys community work.  He was past Vice President of Internal Affairs to the Vietnamese Community of Arizona 2009-2011 & 2013-2015 terms.  Chuong finds it more fulfilling to share and apply what he has learned and experienced.
Chuong holds a Master of Business Administration degree in Finance and Real Estate from Tippie School of Management at The University of Iowa in Iowa City, Iowa, and a Bachelor of Science degree in Electrical Engineering from Iowa State University in Ames, Iowa.